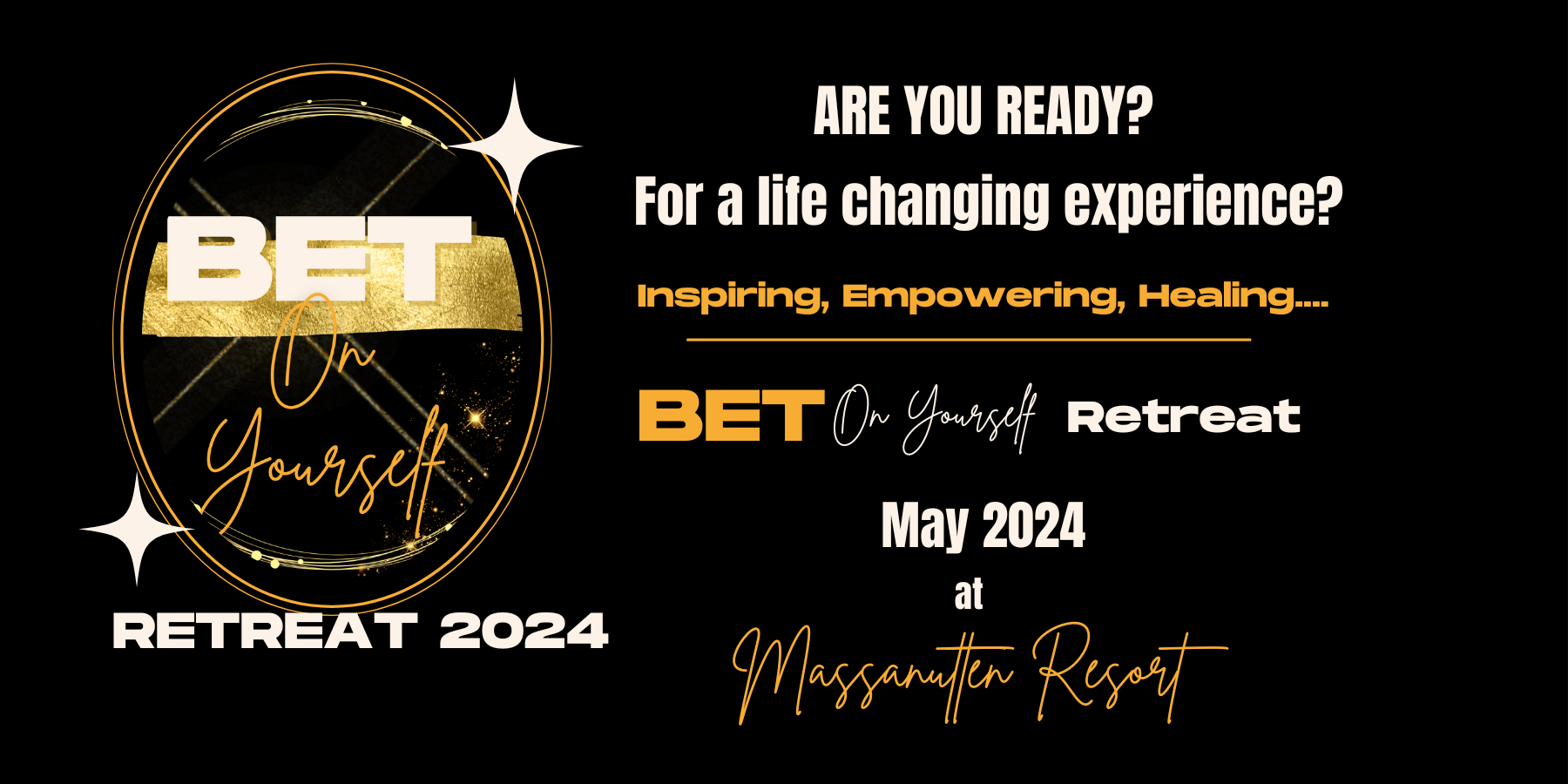 BET On Yourself Retreat 2024
BET On Yourself: Women's Empowerment, Self-Development, and Mental Health Retreat at Massanutten Resort

Dates: May 2024

Location: Massanutten Resort, Shenandoah Valley, Virginia

This weekend retreat is designed for women who are seeking to empower themselves, improve their mental health, and take a break from the business of the world.

Examples of retreat topics:

Women's empowerment: The importance of self-advocacy, setting boundaries, and claiming our power.
Self-development: Exploring values, strengths, and weaknesses, and creating personal development plan.
Mental health: Learning about the different aspects of mental health, including stress management, mindfulness, and shifting mindset

During your downtime you can explore the resorts swimming pools, recreation center, and beautiful scenery included with your retreat stay or other paid amenities and activities such as the water park, adventure center, horseback riding, and more.

If you are ready to take your empowerment, self-development, and mental health to the next level, then this retreat is for you.

To learn more, click the link below to complete our interest form!